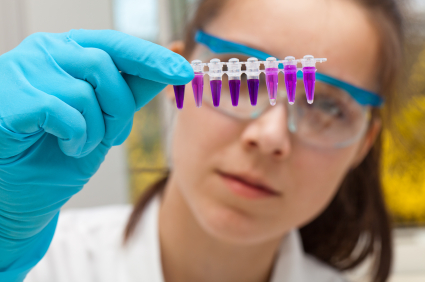 The Myotonic Dystrophy Foundation supports scientific investigations to enhance the quality of life of people living with myotonic dystrophy and advance research focused on finding treatments and a cure for this disease. As a part of this effort, the Foundation offers a number of funding opportunities for DM researchers.
Current Funding Opportunities
MDF, in partnership with the Wyck Foundation, is pleased to announce a new Request for Applications: Ph.D. Trainee and Postdoctoral Research Fellowships in Myotonic Dystrophy.
An important change in the 2017 grant award is that both Ph.D. candidates and postdoctoral fellows are now eligible for training support. Well-qualified candidates proposing research in established laboratories can compete for two years of training support.
Projects can address problems in basic, translational or clinical research in myotonic dystrophy. Trainees working in academia, research institutes or drug development companies are eligible. 
Applications are due by September 1, 2017, with a start date for successful applicants of January 1, 2018. 
MDF Grant Awards
Click here to view a list of current and former grantees, grant projects and Fellows.
Grantwriting Training for Researchers
MDF hosted a grant writing training at the 2016 MDF Annual Conference, presented by MDF Chief Science Officer John Porter, PhD, former Program Director at the National Institute of Neuromuscular Disorders and Stroke (NINDS) at the U.S. National Institutes of Health (NIH). View the presentation slides from that training and access best-in-class grantwriting tips.
Professional Newsletter
Subscribe to MDF's research news publication, DM Research News, for updates about MDF and other funding opportunities. If you are not signed up for and receiving the DM Research News, send us an email with your name, degree, institution and current work or interest in DM care, research and/or drug development and we will enroll you in the monthly newsletter.
Questions?
Email MDF's Chief Scientific Officer, Dr. John Porter.
For more information on MDF grantmaking policies, click here to read the MDF Request for Proposals Award Policy manual.