The Scientific Advisory Committee is comprised of individuals who collectively have devoted more than ninety years to studying muscle diseases, specifically myotonic dystrophy. 
Tetsuo Ashizawa, M.D.
Dr. Ashizawa, Director of Neuroscience Research at the Houston Methodist Neurological Institute, graduated from Keio University School of Medicine in Tokyo in 1973. He completed his internship in Medicine in Pittsburgh, residency in Neurology and fellowship in Muscular Dystrophy at Baylor College of Medicine in Houston. While at Baylor he assisted one of several teams around the world in locating the DMPK gene for myotonic dystrophy. He has been given numerous research awards and grants - especially for myotonic dystrophy and ataxia. In 1997, he and Dr. Claudine Junien co-founded the International Myotonic Dystrophy Consortium (IDMC), a biennial scientific meeting where physicians and scientists convene to determine the cause and ultimately a viable treatment or cure for DM. Dr. Ashizawa has published numerous articles on myotonic dystrophy in medical and scientific journals. For more info on Dr. Ashizawa, visit the Houston Methodist Neurological Institute website.
Kathie Bishop, Ph.D.

Dr. Bishop has over 20 years of experience in drug development and research, having led the department of novel therapeutics in a variety of neurological and rare genetic disease areas. She has experience leading preclinical as well as clinical development from IND filings through Phase 3 registration-enabling studies. Currently, Dr. Bishop is the Chief Scientific Officer of Tioga Pharmaceuticals, responsible for all scientific, drug development, and medical affairs activities. Prior to that, Dr. Bishop was Vice President of Clinical Development at Isis Pharmaceuticals, where she provided drug development leadership to a portfolio of programs within the neurology franchise and led clinical stage development programs in Spinal Muscular Atrophy, Myotonic Dystrophy and Amyotrophic Lateral Sclerosis. Dr. Bishop was also Director of Research and Development at Ceregine, Inc., where she led the preclinical development of viral-vector based therapeutics for degenerative diseases including Alzheimer's, Huntington's, Parkinson's, ALS and retinal degenerative diseases. Dr. Bishop also has extensive experience in successfully partnering programs with pharmaceutical companies. She received her PhD in neuroscience from the University of Alberta, Canada, and conducted post-doctoral fellowship work at the Salk Institute in La Jolla, California, in molecular neurobiology.
Thomas A. Cooper, M.D.

Dr. Cooper is a Professor in the Departments of Pathology & Immunology, Molecular & Cell Biology and Molecular Physiology & Biophysics at Baylor College of Medicine in Houston, Texas. After receiving his medical degree from Temple University Medical School, Dr. Cooper obtained postdoctoral training at the University of California, San Francisco, where he initiated a longstanding investigation of alternative splicing regulation. He joined Baylor College of Medicine in 1989 and in 2003 became full professor and was named to the S. Donald Greenberg endowed chair. His laboratory contributed to identification of the RNA gain of function mechanism responsible for the molecular mechanism of myotonic dystrophy pathogenesis, specifically the disruption of developmentally regulated alternative splicing. Currently his laboratory investigates the physiological roles of alternative splicing as well as the mechanisms and consequences of its disruption in myotonic dystrophy. His laboratory also demonstrated the feasibility of using gapmer antisense oligonucleotides to degrade the toxic RNA that causes myotonic dystrophy. More information on Dr. Cooper can be found on his lab website.
John W. Day, M.D., Ph.D.

Dr. Day relocated to Stanford University, as Professor of Neurology, Pediatrics and Pathology, in 2011 in order to build a comprehensive center for understanding and treating muscular dystrophy, serving as Director of Stanford's Neuromuscular Medicine Program in the Department of Neurology and Neurological Sciences. Dr. Day remains an active member of the University of Minnesota collaborations he helped forge as Director of Minnesota's Paul and Sheila Wellstone Muscular Dystrophy Center. He is working to integrate California and Minnesota resources with the international network of myotonic dystrophy research to assure that this most common form of muscular dystrophy is conquered as soon as possible. Dr. Day attended medical school at the University of Minnesota, graduating in 1977. He attended graduate school at Albert Einstein College of Medicine and completed his internship in Internal Medicine in New York. He did his residency in Neurology and a Fellowship in Clinical Neurophysiology and Neuromuscular Disease at the University of California in San Francisco. In 2001, along with Laura Ranum, PhD and team, he participated in the identification and genetic characterization of myotonic dystrophy type-2 caused by a mutation on the third chromosome. He has published numerous articles on myotonic dystrophy in professional journals and is currently conducting a brain-imaging study of affected individuals. For further info on Dr. Day, visit the Stanford University website.
Sharon Hesterlee, Ph.D.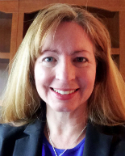 Sharon joined the Foundation in 2015 as its first Chief Science Officer to lead our research and drug development agenda. She remains an active member of the SAC while leading patient advocacy for Bamboo Therapeutics as EVP of Patient Advocacy and Public Affairs. She also represents MDF on the Myotonic Dystrophy Coordinating Committee (MDCC), a federal advisory committee that was mandated by the MD CARE Act. Her experience includes five years as Senior Vice President of Research for Parent Project Muscular Dystrophy, where she oversaw PPMD's research investments and managed the Duchenne Drug Development Research Roundtable and PPMD's Clinical Accelerator Program.
Prior to her work at PPMD, Sharon spent 11 years at the Muscular Dystrophy Association as Vice President for Translational Research and later Senior Vice President and Executive Director of MDA Venture Philanthropy (MVP), a drug development fund exclusively focused on the discovery and commercialization of therapies for neuromuscular disease. Sharon received her PhD in neuroscience from the University of Arizona. In the past she has served as part-time Scientific Director for the Association for Frontotemporal Degeneration, where she managed the FTD Treatment Study Group. She has been involved in the planning of numerous meetings to identify and remove barriers to therapy development for rare disease and has served on several advisory boards, including the Muscular Dystrophy Coordinating Committee (MDCC) and the Advisory Council for the National Institute of Neurological Disorders and Stroke (NINDS) at the National Institutes of Health (NIH). She currently serves on the Board of Directors of the Health Research Alliance and the Advisory Board to the University of Arizona's School of Mind, Brain and Behavior.
Richard Lymn, Ph.D.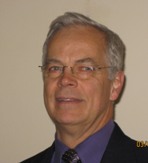 Dr. Lymn is a bio-physicist who dedicated his entire career to muscle research. After majoring in math at the Johns Hopkins University, he attended graduate school at the University of Chicago where he made groundbreaking discoveries on the chemical steps producing muscle force that have become the major basic authority on that topic. After graduate school, he worked at the Medical Research Council Laboratory of Molecular Biology in Cambridge, England correlating chemical and structural changes during muscle contraction. He continued his studies of molecular changes during muscle force generation at the National Institutes of Health (NIH). Dr. Lymn left active research to become a health scientist administrator at the NIH where he created a muscle biology program of grants and contracts that grew to a budget greater than $70 million. He detected areas that needed enhancement and implemented initiatives in new fields. In 2005 he organized the Burden of Muscle Disease conference at the NIH, which focused on three muscular dystrophies, including myotonic dystrophy. Dr. Lymn left NIH after nearly thirty years of leading Federal efforts to further the understanding of muscle biology and to guide the research process. He continues to foster research on muscular diseases, collaborating with researchers and private groups. For further information, see www.lymnfoundation.org. The non-profit Lymn Foundation was founded in 1999. Grants were first awarded in 2006 to recognize the students and researchers under 35 who show promise in contributing to the knowledge of muscle biology and muscle disease.
Darren Monckton, Ph.D.

Dr. Monckton is Professor of Human Genetics (Institute of Molecular, Cell and Systems Biology) at the University of Glasgow. After graduating from the University of Bath with a BSc in Biochemistry, he went on to complete his PhD at the University of Leicester investigating genetic instability at the minisatellite repeat loci used in DNA profiling. He then received a Muscular Dystrophy Association Fellowship to move to Baylor College of Medicine where he first began working on myotonic dystrophy type 1. After completing his fellowship at the MD Anderson Cancer Center he moved to the University of Glasgow here he established his own group. He is internationally recognized for his work in understanding the molecular turnover and role of tandemly repeated DNA sequences in the human genome and their relationship to inherited disease, with a specific focus on the CTG repeat within the gene associated with myotonic dystrophy type 1. Over the past 15 years, Dr. Monckton has contributed to numerous publications on genetic instability, has been awarded numerous grants, and is a sought after presenter at myotonic dystrophy focused conferences around the world. He also serves on many advisory boards and committees. For further information on Dr. Monckton, including his research interests, visit the University of Glasgow website.
Richard Moxley III, M.D.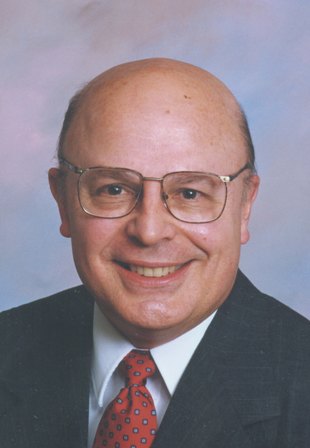 Dr. Moxley is Professor of Neurology and Pediatrics, Division of Medicine, at the University of Rochester in Rochester, New York and Director of the Wellstone Muscular Dystrophy Center. After graduating from Harvard and the University of Pennsylvania Medical School, he completed his internship in Pennsylvania and then a Heart Disease and Stroke Control Program at NASA Headquarters. His residency was in Neurology at Harvard Medical Center and his fellowship in Medicine at Johns Hopkins University. He completed a Postdoctoral NIH special fellowship in Endocrinology and Metabolism at Johns Hopkins. In addition to the directorship of the muscular dystrophy center, he is Associate Chairman of the Department of Neurology at Strong Memorial Hospital, and formerly Director of EMG/Nerve Conduction Laboratory at Strong Memorial Hospital. With support from the NIH he initiated the National Registry for DM and FSHD (facioscapulohumoral dystrophy, another form of muscular dystrophy), a tool investigators can use to incorporate affected DM family members into their research. He has published numerous articles on myotonic dystrophy in professional journals and serves on many advisory boards and committees. Dr. Moxley has carried out an investigation of Mexiletine, a medication that relaxes myotonia, or muscle stiffness; and is currently conducting a clinical trial of SomatoKine in individuals with myotonic dystrophy. For further information on Dr. Moxley, visit the URMC website.
Laura Ranum, Ph.D.
Dr. Ranum is a Professor of Molecular Genetics and Microbiology and Director of the Center for Neurogenetics at the University of Florida. She uses gene discovery and mouse models to understand neurologic and neuromuscular diseases. Her laboratory identified the DM2 and spinocerebellar ataxia type 8 (SCA8) expansion mutations and has developed mouse models of these diseases. In 2006, her group demonstrated that the expansion mutations in SCA8, which has a mutation similar to DM1 and DM2, produces RNAs in both directions. In 2011 her group discovered that a cellular signal that scientists previously though was required for cells to make proteins does not apply to expansion mutations and that expansion mutations can express unexpected mutant proteins in all three reading frames. Additionally, her group and other groups have shown that RAN proteins accumulate in patient tissues in several diseases, including SCA8, DM1 and C9orf72 ALS/FTD, FXTAS. Dr. Ranum's group is now focused on understanding the mechanisms of RAN translation and the impact of RAN proteins in myotonic dystrophy and other neurological diseases. More information on Dr. Ranum can be found on the University of Florida website.
Charles Thornton, M.D.
Dr. Thornton is Professor of Neurology at the University of Rochester. He, along with Dr. Moxley, is a Co-Director of the MDA clinic at URMC. He received his BA and medical degree from the University of Iowa. His internship in Internal Medicine was carried out in the UCLA/SFV Program. He finished his residency in Neurology in 1985 at Oregon Health Sciences University and a fellowship in Neuromuscular Disease at Strong Memorial Hospital in Rochester in Experimental Therapeutics. He has received a number of grants for DM research and has published numerous results in professional journals. He is now beginning to focus on the treatment phase of research for myotonic dystrophy. For further information on Dr. Thornton, visit the URMC website.