MDF is currently conducting a search for the position of Program Director.
For more information, click here for the Program Director position description.
MDF Staff
Molly White
Chief Executive Officer
Molly is Chief Executive Officer in charge of leadership, strategic direction and administrative oversight for the comprehensive programmatic and fundraising efforts of the Foundation and its staff. Molly has over 25 years of leadership-level experience building, implementing and running award-winning domestic and international community programs for organizations in both the private and nonprofit sectors. She has created partnerships with a range of governmental, nonprofit and private sector stakeholders that have included Gap, Inc., Nike, Inc., Visa, Inc., Sony, Williams Sonoma/Pottery Barn, AAA, The Estate Project for Artists with AIDS, Canyon Ranch Institute, the Ford Foundation and The Wilderness Society, to launch initiatives targeting key national issues such as childhood obesity prevention and components of healthcare reform.
Molly earned her Bachelor of Arts from the University of Montana, and her Master of Arts from the University of Iowa. She has received certification from the Center for Corporate Community Relations, Boston University; the Fund Raising School, Center on Philanthropy, Indiana University; and has served as a board member for numerous community organizations.
Lisa has over 20 years of pharmaceutical drug discovery and development experience with both small-molecules and RNA-targeted therapeutics. She has extensive experience leading both preclinical and clinical teams in the areas of rare genetic disorders and Alzheimer's Disease. Prior to joining MDF she worked for over 8 years at Ionis Pharmaceuticals serving as the Project Team Leader for the inotersen development program. Inotersen is a novel therapy to treat a rare and severe disease, Transthyretin Amyloidosis. She led the program from Phase 1 testing to submission of the NDA/MAA for regulatory approval. Lisa received her Ph.D in Biochemistry from UCSD and completed a NIH post-doctoral fellowship in pharmacology at UCSD followed by an industrial post-doctoral fellowship at Ionis Pharmaceuticals.
Abraham joined the MDF team in 2015 as the Director of Operations to lead the Foundation's day-to-day operations and provide administrative capacity to our programs. Abraham is committed to MDF's mission to enhance Care and a Cure and believes the everyday work of the Foundation is holistic and proactive in its approach; not only does MDF provide patients and their families with direct support, through resources like the MDF Toolkit, it also does great work around advocacy and research for a cure. Passionate about creating vibrant, healthy communities, Abraham has provided administrative capacity to a number of mission-driven, social service organizations around the Bay Area throughout his career, working in the areas of mental health, housing, access to health care and patient advocacy. Abraham earned his Bachelor of Arts degrees in English and Sociology (with an emphasis in social change) from San Diego State University.
Paul is tasked with overseeing and expanding the current slate of MDF Care and program initiatives while also creating and developing new strategic projects to provide support and resources to the DM community. He leads planning for the MDF Annual Conference and represents MDF at meetings and conferences around the nation. Prior to joining MDF, Paul worked at the University of California, San Francisco with the Investigative Therapeutics Oncology team as a Senior Clinical Research Coordinator. He earned his Bachelor of Arts in Psychology with an emphasis on pre-medicine from the University of California, Berkeley.
Kleed joined MDF in 2018 as Program Associate to assist the Program and Development Directors with Patient Support and Education as well as various aspects of program research and content development, communications and fundraising. MDF's holistic approach to the issue of an uncured disease attracted Kleed to MDF, due to his desire to find meaningful work at an ethical and fast moving organization. Prior to joining MDF, Kleed interned at the Investment Center of the United Nations Federal Credit Union in New York City. He earned his Bachelor of Science in Business and Technology Management from New York University.
Elizabeth joined the Foundation in 2015 as its Grants Manager to oversee the administration of incoming grant applications and awarded research projects. She has 9 years of experience managing grants for patient advocacy groups such as the Muscular Dystrophy Association, Parent Project Muscular Dystrophy and the Lymphoma Research Foundation, including venture philanthropy and milestone-driven projects. She has several years of experience planning and organizing informal advisory committee meetings as well as large scientific conferences for hundreds of attendees. Elizabeth received her Master's Degree in Library Science from the University of Arizona and her Bachelor's Degree in Education from Ball State University.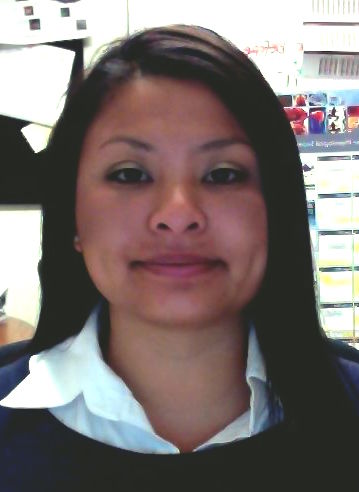 Katrina joined the Foundation in 2015 as the MDF Registrar to oversee the Myotonic Dystrophy Family Registry, and provide support on the research and drug development agenda. She has several years of experience managing large databases, data analysis, and research. Katrina received her PhD in molecular pathology from the University of California, San Diego. She currently is an Assistant Professor at Cal State LA, where she teaches anatomy, physiology and pathology and oversees a cardiovascular metabolism research lab at Cal State LA.